Mumbai: Social activist Anna Hazare on tuesday said a countrywide agitation will be launched over the issues of One Rank One Pension (OROP) and the Land Acquisition Bill.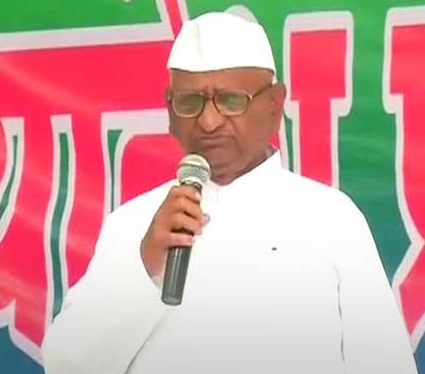 "I will inform you about the date of the agitation in my next letter to you," Hazare said in a letter sent to Prime Minister Narendra Modi.
"We have to take care of our soldiers and farmers.
Making hollow announcements for their welfare and actually implementing them are different things," Mr Hazare stated in his letter.
In a democracy, the government should listen to woes of the people, Mr Hazare said.
"I wish to reiterate that my agitation is not political," Mr Hazare's letter stated.
Source: NDTV
Stay connected with us via Facebook, Google+ or Email Subscription.
Subscribe to Central Government Employee News & Tools by Email [Click Here]
Follow us: Twitter [click here] | Facebook [click here] | Google+ [click here]
Admin