Self attestation of prescribed documents for issuing Divyangjan ID cards: South Central Railway Order dated 20.03.2023
Government of India
Ministry of Railways
South Central Railway
Office of the DRM
Vijayawada Division
Commercial Branch
Vijayawada.
Andhra Pradesh
No. B/C170/I/PHC/ID CARDS
Date: 20-03-2023.
All section CCIs over BZA division
All Office Inspectors
Sub: Self attestation of prescribed documents for issuing Divyangjan ID cards.
Hitherto, our office is issuing photo Identity cards to eligible 'Divyangjans' duly following the procedures as stipulated by the Railway Board.
As per item No. 1 of the detailed procedure enunciated in the Railway Board's Circular No. 18 of 2015, the physically challenged person (Divyangjans) has to submit SELF ATTESTED relevant documents viz., Concession Certificate, Photo Identity proof, Date of Birth proof and Address proof to our Office either in person or through Pos for issuing Photo Identity Card.
In order to reduce the hardships being experienced by the Divyangjans in the above mentioned conventional manual methodology of issuing Photo Identity Cards, the entire process of issuing cards i.e., from submitting applications by the Divyangjans to the printing of the system generated cards is now converted into 'online' method by digitalizing the entire process and the same is brought into use w.e.f. 22/12/2022Though the manual process is converted into digital system, the procedure for issuing the ID cards as envisaged by the Railway Board in their Circulars is being followed scrupulously keeping them undisturbed and unaltered.
However, a perusal of the applications received through online revealed that the stipulated condition of self-attestation of relevant prescribed documents is observed more in breach than in practice. A majority of the applications, in fact almost all the applications received are without the needed self-attestation rendering them invalid applications. When enquired with some of the applicants, it is understood that they are uploading the soft copies derived from scanning the original documents for the purpose of their authenticity, clarity and readability. As no entries, whatsoever, whosoever can be made on the original documents, they are not self-attesting the documents being uploaded.
As they are submitting applications by using their respective 'Aadhaar' numbers and also by submitting the disclaimer at the end of application process, it is now decided to accept online applications of Divyangjans even without self attestation.
Further, during the verification of the applications, it is observed that many of the Concession certificates are in old proforma prior to 2018. Hence it is reiterated that the concession certificates accepted should only be in new proforma as prescribed by Railway Board. However concession certificates in old proforma having validity should be accepted.
This has the approval of Sr.DCM/BZA.
(Md Ali Khan)
ACM/I/BZA
For Sr.DCM/BZA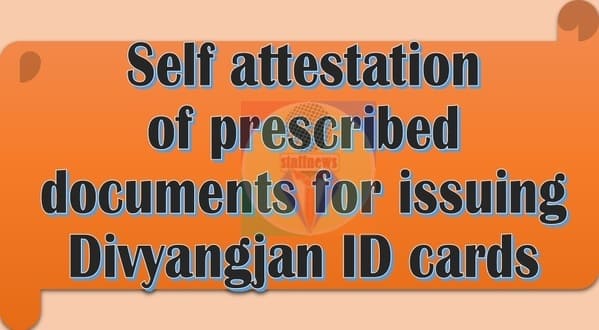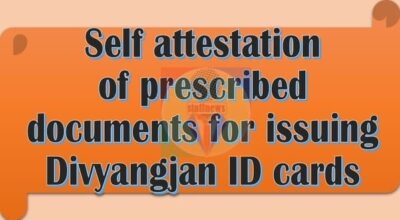 View/Download the PDF