A hint in the Delhi outcome: Central employees did BJP in? – Hindustan Times Report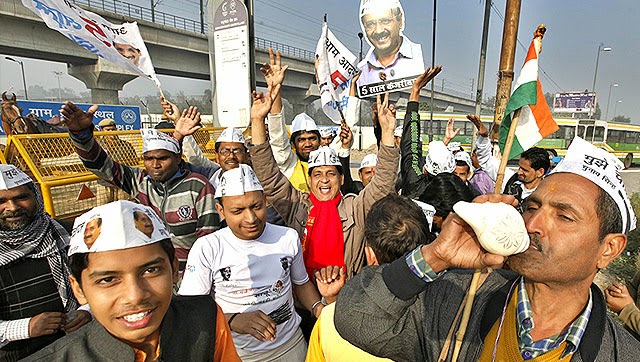 The BJP seems to have invited the wrath of central government employees living in the national capital with some of its non-populist measures.
With early trends in Delhi suggesting a complete rout for the BJP barely eight months after it swept the national capital in the Lok Sabha polls, party strategists say the party paid a heavy price because of government workers' worries.
There are about seven lakh central government employees in Delhi – 30% of them women – and party strategists fear other voters in these families also voted against the BJP.
The Narendra Modi government's decision on biometric attendance making it mandatory for government employees to mark their attendance sharply at 9 in the morning upset women employees, a union minister said.
"During campaigning for Delhi elections, we realised that women employees were upset as it was becoming difficult for them to manage household affairs and reach office sharply at 9 am. They were clearly against us," the minister told HT.
The BJP's campaign managers, including several senior ministers, tried to address fears that the retirement age of government workers would be reduced to 58 from 60.
"There was a sense of insecurity among employee who feared government would lower the retirement age if it wins Delhi. This also added to our woes," said another cabinet minister.
During the campaign, BJP leaders organised several meetings of government employees to address these worries, but results indicate it may be too late for them to undertake a damage control exercise.
Read at Hindustan Times
Stay connected with us via Facebook, Google+ or Email Subscription.
Subscribe to Central Government Employee News & Tools by Email [Click Here]
Follow us: Twitter [click here] | Facebook [click here] | Google+ [click here]
Admin