DA from Jan-2015: Order for KVS Employees
Kendriya Vidyalaya Sangathan
18. Institutional Area
Shaheed Jeet Singh Marg
New Delhi – 16
Phone No. 011-26523070
F.No.125-4/2003-04/KVS (Budget)
Dated: 13.04.2015
A Copy of Government of India, Ministry of Finance, Department of Expenditure, Office Memorandum
No.1/2/2015-E-II (B) dated.10th April, 2015
regarding payment of Dearness Allowance to Central Government employees – Revised Rates effective from 1.1.2015 is forwarded herewith for information and necessary action.
sd/-
(S.Muthusivam)
Asstt Commissioner (Fin.)
Click here for Finance Ministry Order for Dearness Allowance from January, 2015
To download PDF click here
To download image right click & save the below image:-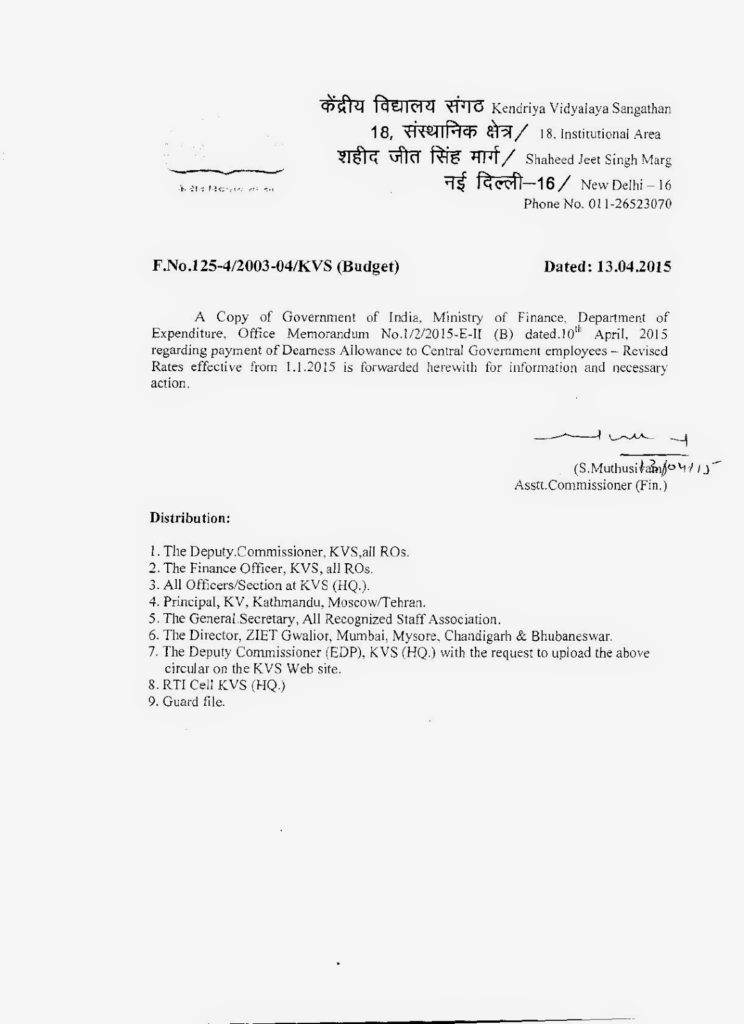 Stay connected with us via Facebook, Google+ or Email Subscription.
Subscribe to Central Government Employee News & Tools by Email [Click Here]
Follow us: Twitter [click here] | Facebook [click here] | Google+ [click here]
Admin