Indian Banks' Association
HR & INDUSTRIAL RELATIONS
No.CIR/HR&IR/D/G2/2013/8784
February 1, 2014
Designated Officers of all Member Banks
which are parties to the Bipartite Settlement on Pension
Dear Sirs,
Dearness Relief payable to Pensioners for the period February 2014 to July 2014
The confirmed All India Average Consumer Price Index Numbers for Industrial Workers (Base 1960=100) for the quarter ended December, 2013 are as follows:-
October 2013 5501.04
November 2013 5546.69
December 2013 5455.39
In terms of Regulation 37 of Bank Employees' Pension Regulations, 1995 dearness relief is payable to pensioners at rates specified in Appendix II to the Regulations.
Pending amendments to Pension Regulations, Banks may pay on ad hoc basis, the dearness relief payable to pensioners for the period February 2014 to July 2014 as per Annexure.
Yours faithfully,
K UNNIKRISHNAN
DEPUTY CHIEF EXECUTIVE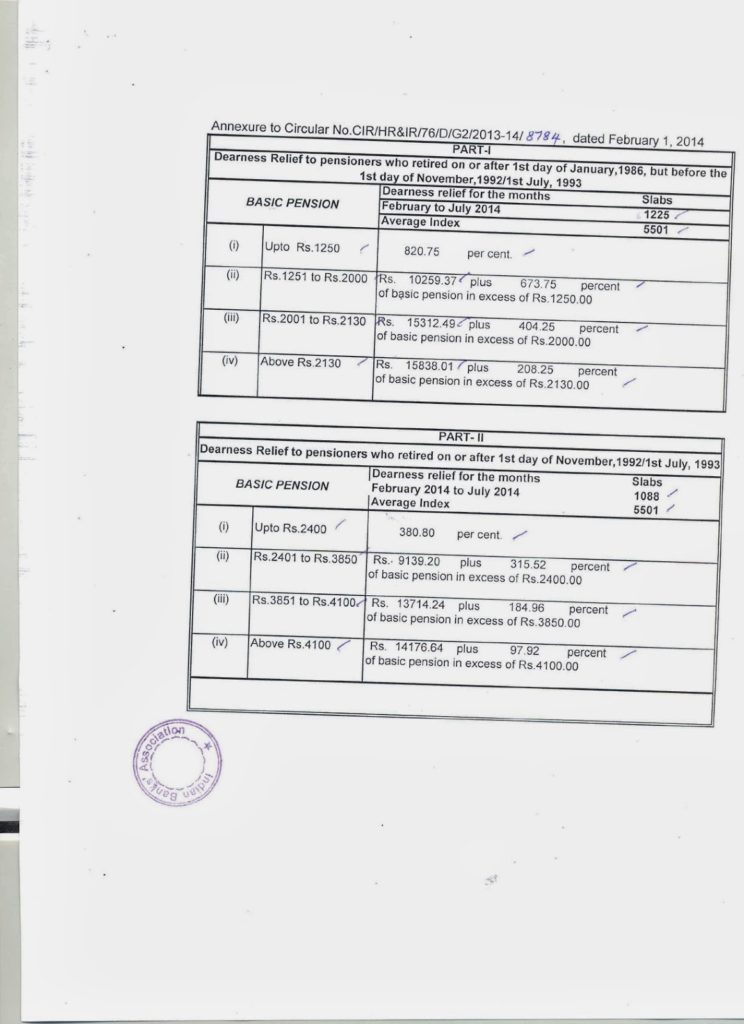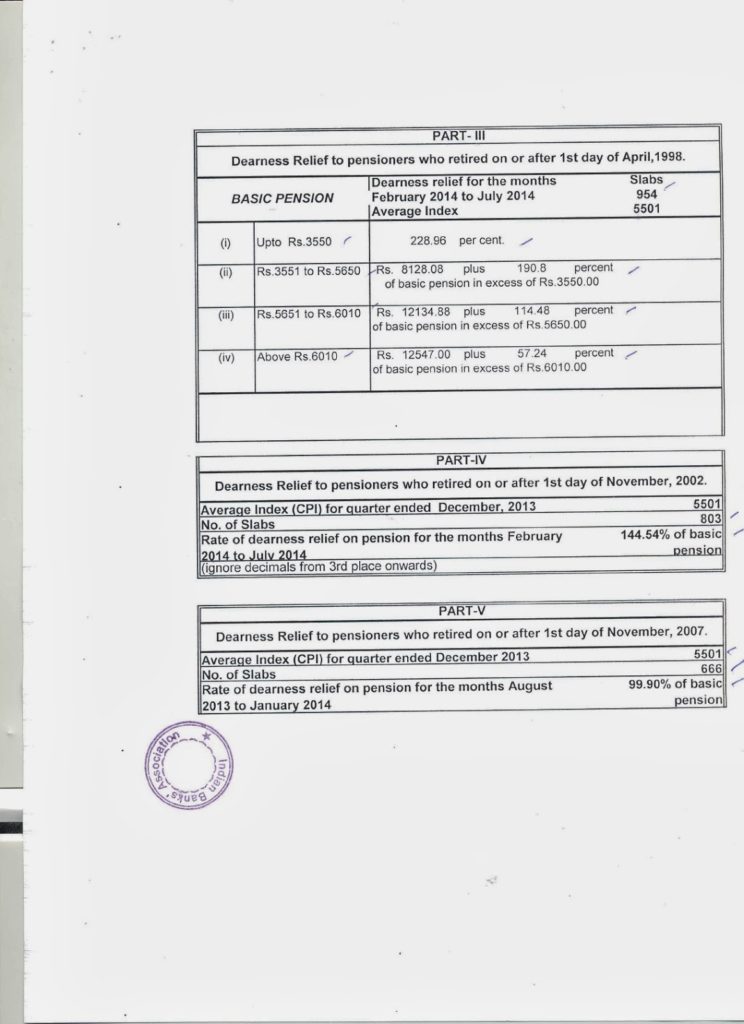 Source: www.iba.org
[http://www.iba.org.in/Documents/DA_for_pensioners.pdf]
Stay connected with us via Facebook, Google+ or Email Subscription.
Subscribe to Central Government Employee News & Tools by Email [Click Here]
Follow us: Twitter [click here] | Facebook [click here] | Google+ [click here]
Admin