Application Format for Grant of Special Sanction for purchase of CAR through CSD:-
Effective wef 01 MAY 2014
Appendix
(Ref to Para 5 of Ql/IG Br/CS Dte
letter No 96301/Q/DDGCS/Car
Sanction dt 16 Apr 2014)
ORIGINAL/DUPLICATE
NOTE: 1. PLEASE FILL THE FORM LEGIBLY IN BOLD LETTERS/FIGURES.
2. RETAIN DUPLICATE INK SIGNED COPY (DULY COUNTERSIGNED) WITH YOU FOR PERUSAL BY CSD DEPOT.
APPLICATION FORMAT FOR GRANT OF SPECIAL SANCTION FOR PURCHASE OF CAR THROUGH CSD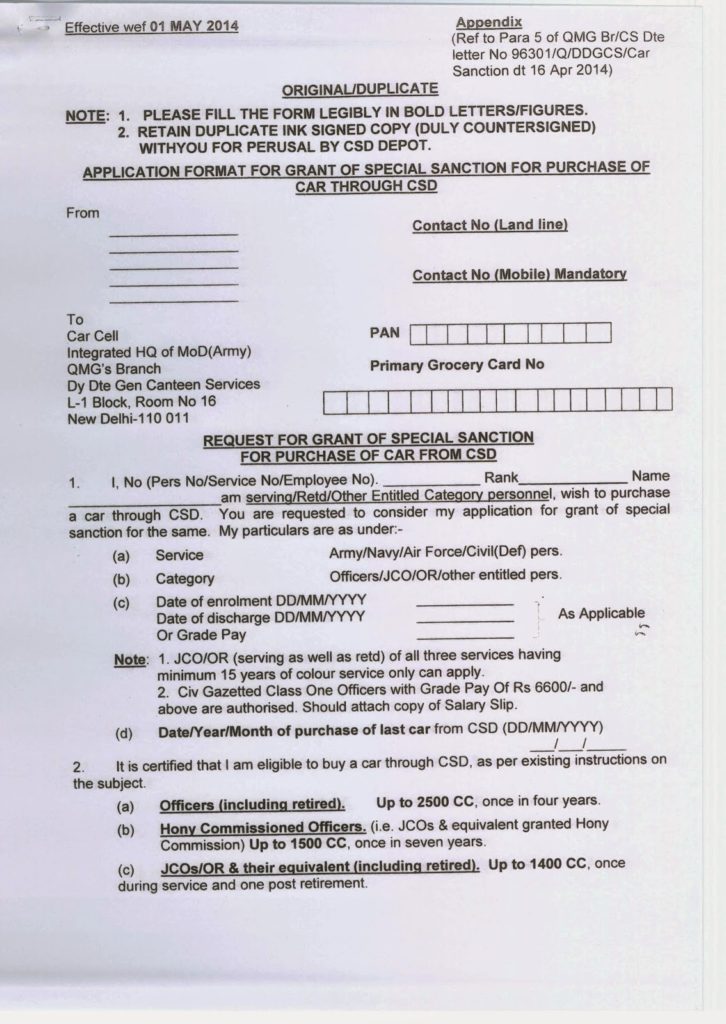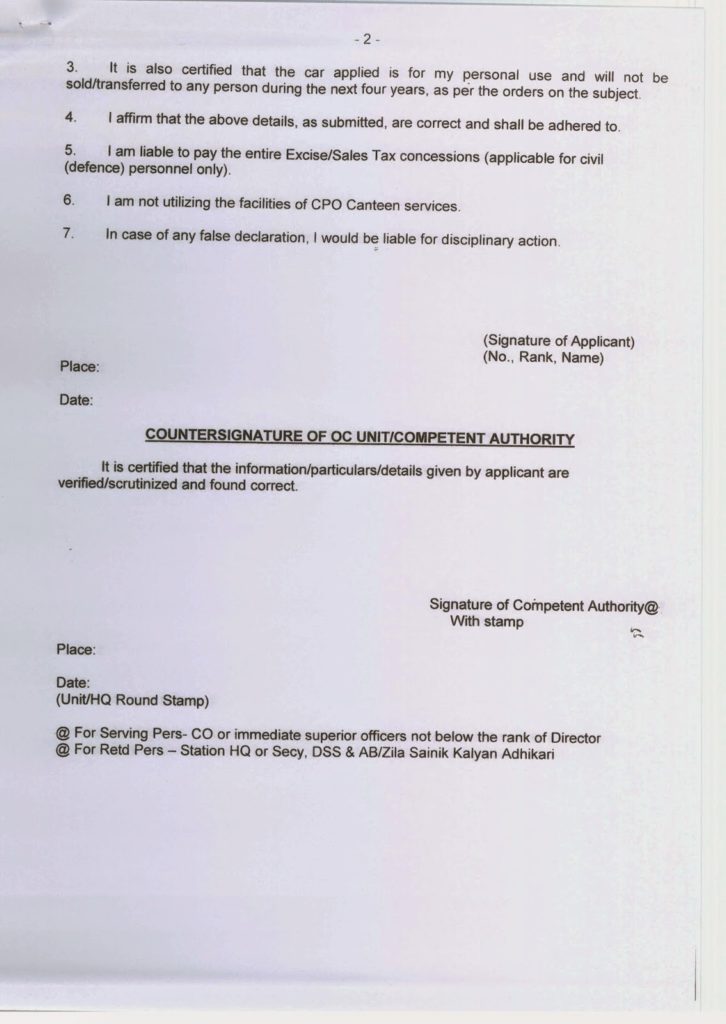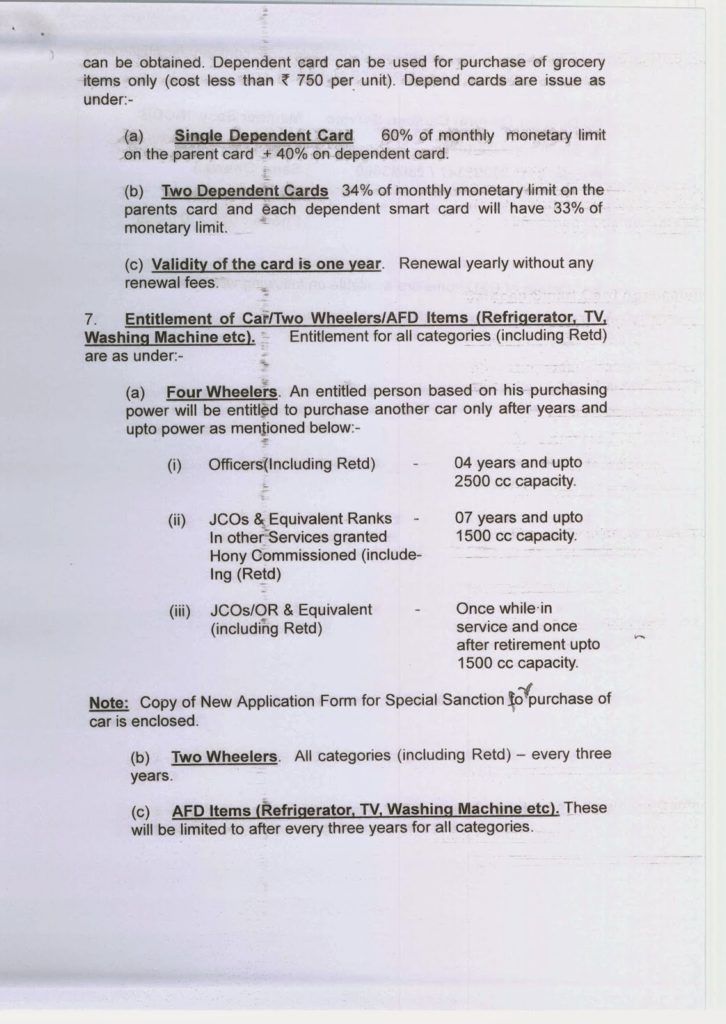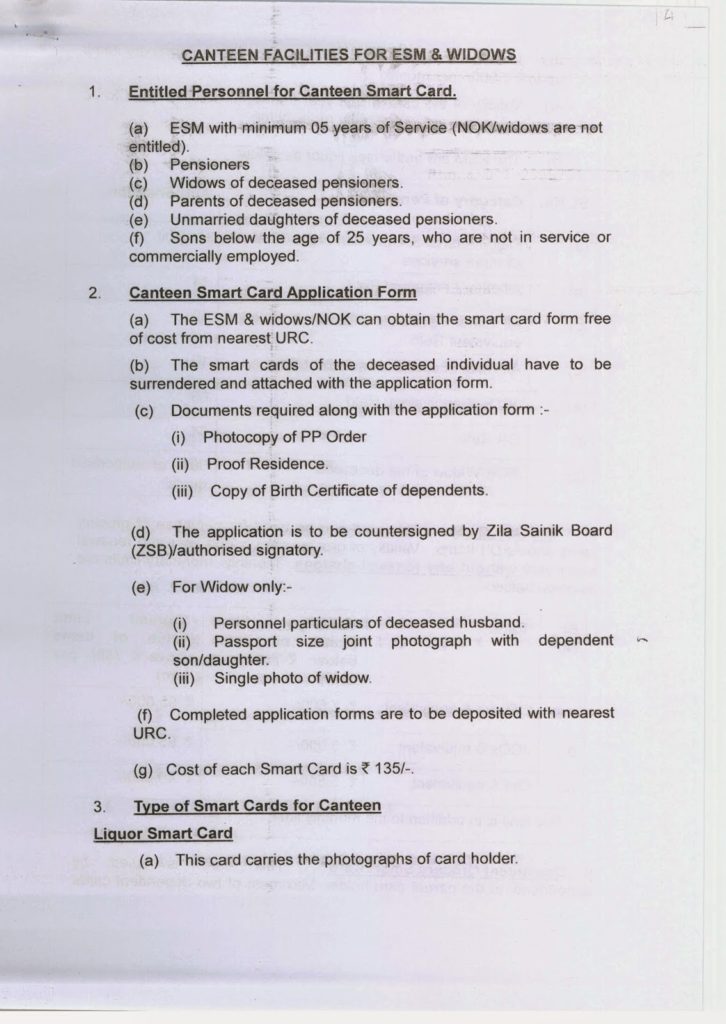 Source: Desa Blog
[http://desanavy.wordpress.com/2014/08/12/canteen-application-forms]
Stay connected with us via Facebook, Google+ or Email Subscription.
Subscribe to Central Government Employee News & Tools by Email [Click Here]
Follow us: Twitter [click here] | Facebook [click here] | Google+ [click here]
Admin