"No proposal for grant of Interim Relief to Central Government employees is at present under consideration of the Government." Ministry of Finance has replied to a question in Rajya Sabha as under:-
GOVERNMENT OF INDIA
MINISTRY OF FINANCE
RAJYA SABHA
QUESTION NO 2814
ANSWERED ON 05.08.2014
Interim relief of 7th Pay Commission for Central Government Employees
2814 Shri T.K. Rangarajan
Will the Minister of FINANCE be pleased to satate :-
(a) the present status of the 7th Pay Commission for the Central Government Employees;
(b) whether Government has finalized proposal to give Interim Relief; and
(c) if so, the quantum of relief?

ANSWER

MINISTER OF STATE IN THE MINISTRY OF FINANCE (SMT. NIRMALA SITHARAMAN)
(a) : The 7th Central Pay Commission has already been set up vide Resolution dated 28th February, 2014. The Commission has started functioning
(b) & (c): No proposal for grant of Interim Relief to Central Government employees is at present under consideration of the Government.
****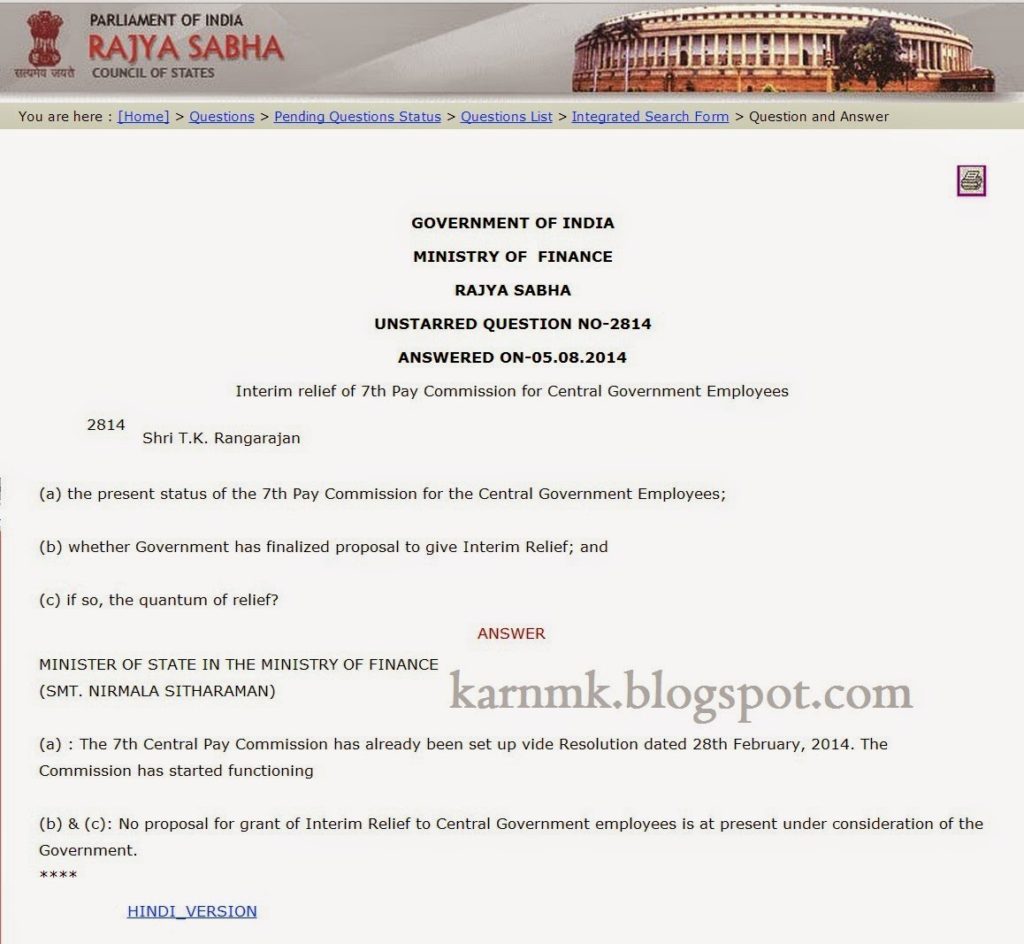 No Proposal of Dearness Relief under Consideration
Source: Rajya Sabha
Stay connected with us via Facebook, Google+ or Email Subscription.
Subscribe to Central Government Employee News & Tools by Email [Click Here]
Follow us: Twitter [click here] | Facebook [click here] | Google+ [click here]
Admin