Ineligible to be a sweeper, but now an IAS officer: UPSC topper Ira Singhal on her success
Ira Singhal, an IRS officer who has topped the prestigious civil services examination, says she hopes that her feat will inspire people to have a different perspective when looking at girls, especially the differently-abled ones.
"I have been preparing for this since 2010. I think people will now have a different perspective when looking at girls, especially disabled girls," Singhal told ANI. The UPSC results this year have seen four women grab the top five spots.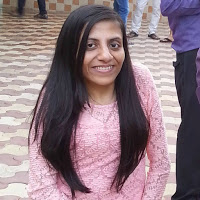 According to The Hindustan Times, Singhal was earlier rejected by the Department of Personnel and Training (DoPT) and Central Board of Customs and Excise for for IRS though she was selected for the same in 2010. The reason being she did not qualify for the job as she is affected by scoliosis by birth and physically challenged to do it. "Irony is that on medical and physical grounds, I am not eligible to be an IRS, a clerk or even a sweeper, but the rules do allow me to become an IAS," Singhal said to HT.
The 31-year old however fought it out through the Central Administrative Tribunal (CAT), the report adds. The tribunal ruled in her favour in February 2014 and SInghal is Dr MCR HRD Institute in Hyderabad for of her training. While she was fighting her case she also prepared for her IAS exams.
A total of 1,236 candidates have been recommended for appointment to IAS, IFS, IPS and central services in the results announced on Saturday afternoon. A total of 254 candidates have also been kept in a consolidated reserved list. While Singhal topped the examination, candidates Renu Raj and Nidhi Gupta stood second and third respectively.
Read at : DNA
Stay connected with us via Facebook, Google+ or Email Subscription.
Subscribe to Central Government Employee News & Tools by Email [Click Here]
Follow us: Twitter [click here] | Facebook [click here] | Google+ [click here]
Admin