Disparity in fixing of Minimum Wages: Govt. reply in Lok Sabha
GOVERNMENT OF INDIA
MINISTRY OF LABOUR AND EMPLOYMENT
LOK SABHA
UNSTARRED QUESTION NO: 201
ANSWERED ON: 25.04.2016
Disparity in Wages
C. MAHENDRAN
Will the Minister of
LABOUR AND EMPLOYMENT be pleased to state:-
(a)the details of minimum wages fixed for the agriculture and non-agricultural workers in the country, State/UT-wise;
(b)whether the gap between per-worker earning in agriculture and non-agricultural sector has considerably widened recently and if so, the details thereof along with the corrective action taken by the Government in this regard;
(c)whether the Government proposes to introduce a uniform system for fixing wage rates for the workers engaged in agriculture and non-agricultural sector throughout the country to remove the said disparity and if so, the details thereof; and
(d)whether a large number of workers engaged in low productivity activities in the unorganised sectors are facing severe challenges and if so, the details thereof and the remedial steps taken/being taken by the Government in this regard?
ANSWER
MINISTER OF STATE (IC) FOR LABOUR AND EMPLOYMENT
(SHRI BANDARU DATTATREYA)
(a): The rates of minimum wages fixed for agriculture and non-agricultural workers in the Central Sphere is at Annexure I. The range of minimum wages in the State Sphere is at Annexure II.
(b) to (d): There is a wide regional disparity in minimum wages due to variations in socio-economic and agro-climatic conditions, income, prices of essential commodities, paying capacity, productivity and local conditions. However, as a step towards moving for a uniform wage structure, as recommended by the National Commission on Rural Labour and to reduce the disparity in minimum wages across the country, the concept of National Floor Level Minimum Wage (NFLMW) has already been mooted by the Government in 1996 on a voluntary basis. It is revised from time to time taking into account the increase in the Consumer Price Index Number. NFLMW has been revised recently to Rs.160/- per day w. e. f 01.07.2015.
The State Governments are regularly advised to fix and revise minimum wages in scheduled employments not below National Floor Level Minimum Wage.
** *******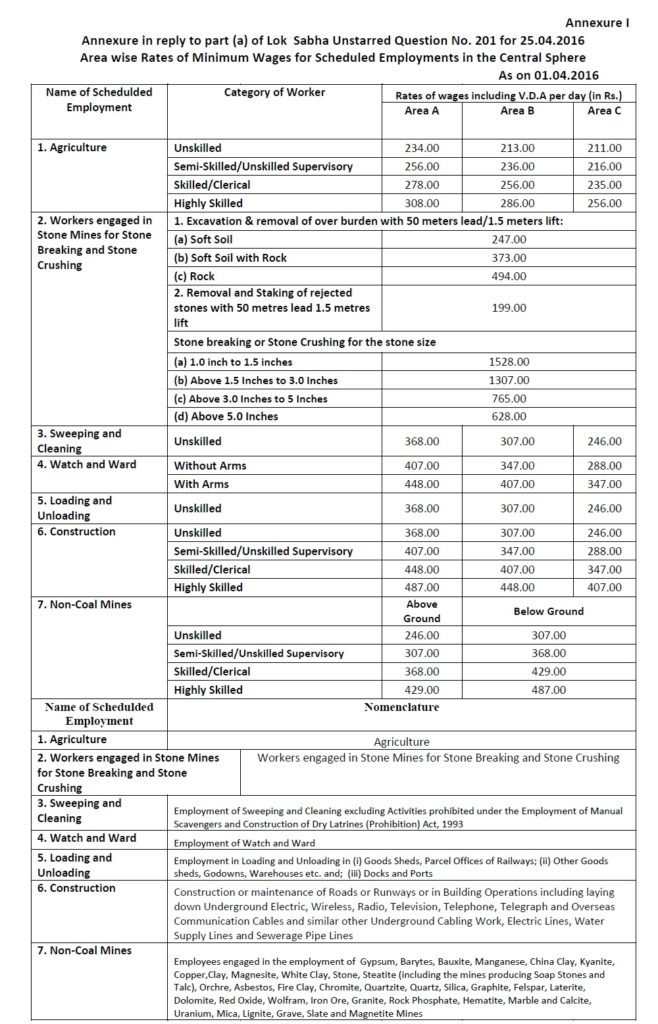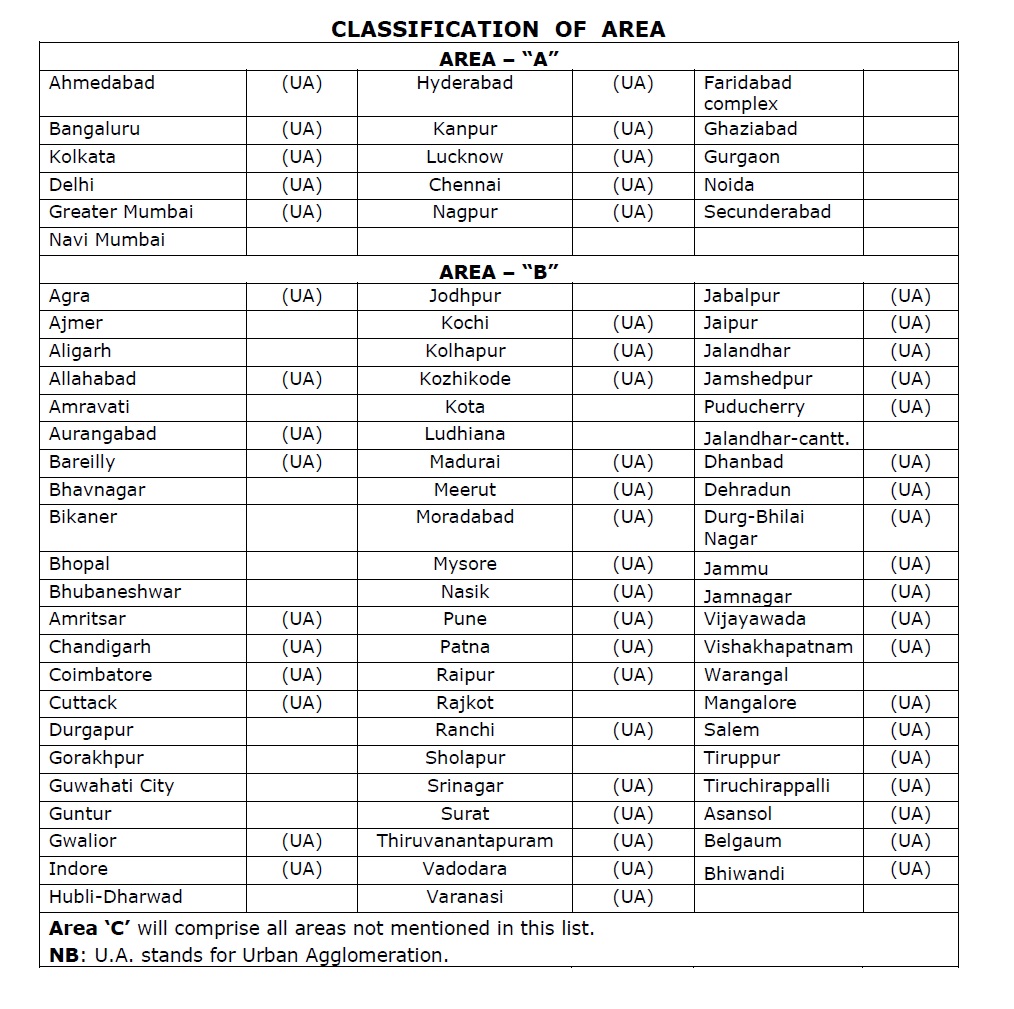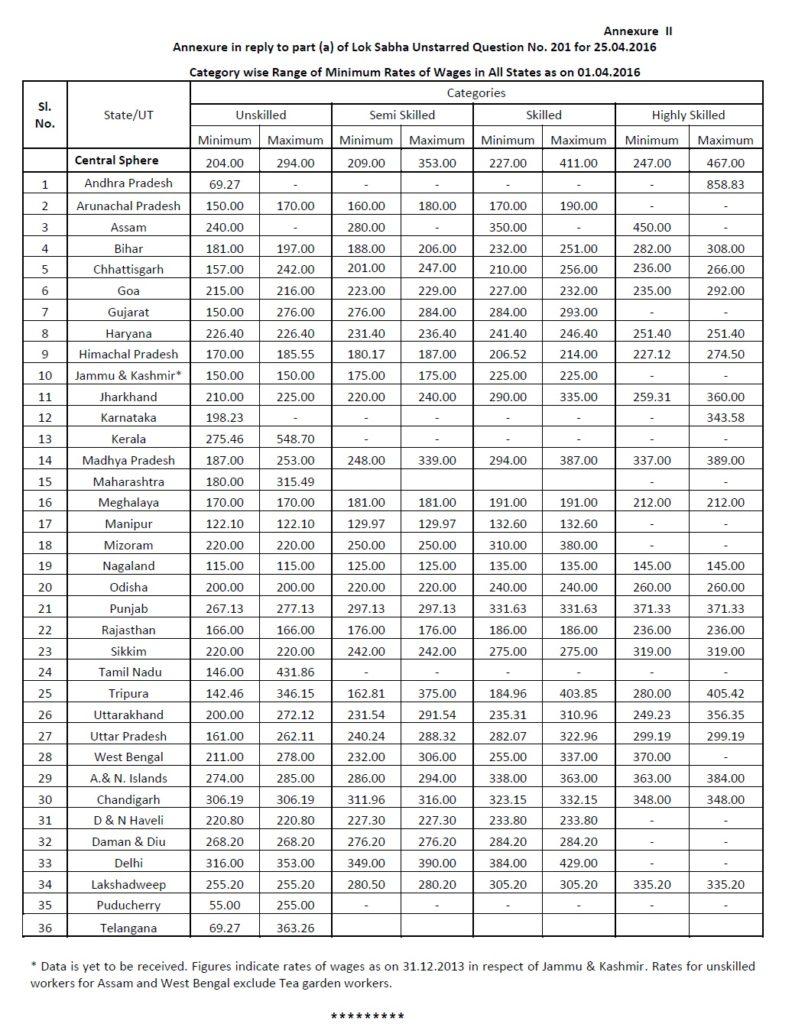 PDF/WORD(Hindi) PDF/WORD
GOVERNMENT OF INDIA