Final allowances for central govt employees under 7th Pay Commission likely to come in March: Fin Min official​
New Delhi: The struggle of central government employees unions seeking better allowances under 7th Pay Commission may be bearing fruit soon.
Finance Ministry is expected to announce new set of allowances for central government employees by March.
"May implement new allowances structure for government staff by March", a Finance Ministry official told BTVi on Friday. BTVi tweeted:
Fin Min Official: May Implement New Allowances Structure For Govt Staff By March

— BTVI Live (@BTVI) January 6, 2017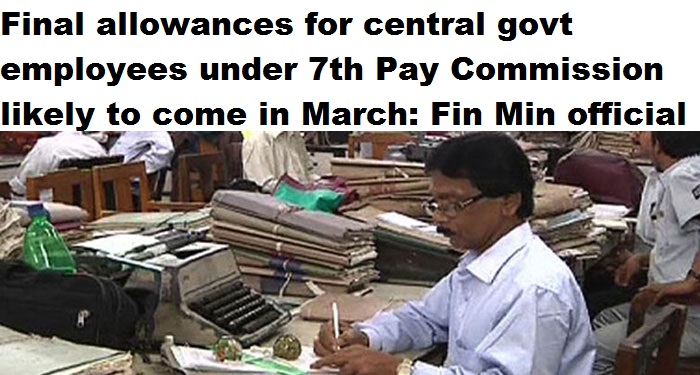 In October the 'Committee on Allowances' finalised the report but the government gave then the extension till February 22, 2017, to submit its report for getting normalised the cash crunch position.
Currently, the central government employees are getting allowances under the 6th Pay Commission recommendations.
The 7th pay commission had recommended abolishing of 51 allowances and subsuming 37 others out of 196 allowances. On the protest of central government employees, the government set Committee on Allowances headed by the Finance Secretary Ashok Lavasa To review allowances other than dearness allowance. However, it is still unclear whether arrears on allowances would be given or not.