Anomaly in Pay due to belated submission of option certificates.
In the context of grievances being sent by Officers regarding pay fixation on promotions effected during 5th CPC and for switching over to revised pay structure of 6th CPC and 7th CPC, it is intimated that extant Govt orders do not provide for carrying out pay revision in cases of belated submission of option certificate(s) exercised after the prescribed time limit.
This Office can take action for revision of pay in the said cases only on receipt of necessary orders from MoD
(i) for accepting options exercised belatedly, OR
(ii) for extending the time limit for exercise of option (from a prospective date) to enable the affected Officers to exercise fresh options.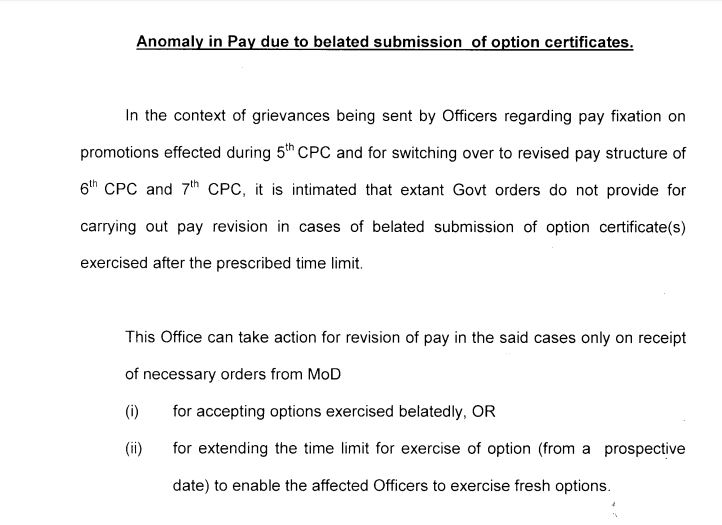 Source: https://pcdaopune.gov.in/downloads/Anomaly.pdf