Clarification on applicability of GST on EPF/ESI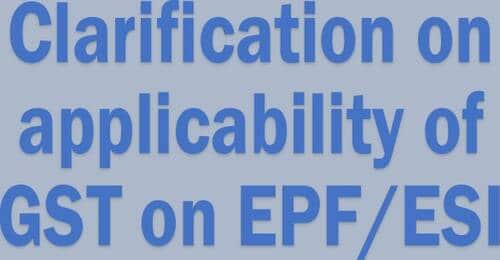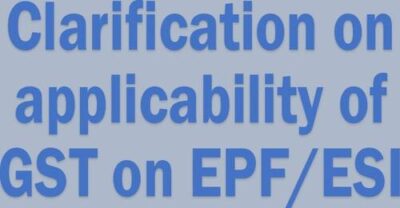 O/o THE CONTROLLER GENERAL OF DEFENCE ACCOUNTS
ULAN BATAR ROAD, PALAM, DELHI CANTT.-110010
No. A/II/11101/GST/e-3816
Dated: 02.07.2021
To,
The All PCsDA/CsDA.
Sub: Clarification on applicability of GST on EPF/ESI.
References have been received in this office on the captioned subject wherein it was requested to issue necessary guidelines regarding applicability of GST on deduction of EPF and ESI amounts in respect of outsourcing of service contracts.
The Customs Excise and service Tax appellate Tribunal Order dated 13.4.2017 is also relevant in this regard.
GST may, therefore, be levied on the entire amount of transaction inclusive of ESI & EPF.
This is issued with the approval of Jt. CGDA (A&B).
(PRIYANKA CHANDRA)
Sr. Dy. CGDA (A&B)