Miot Hospital, Chennai – Exit from the CGHS Empanelment w.e.f. 10.01.2022
GOVERNMENT OF INDIA
MINISTRY OF HEALTH AND FAMILY WELFARE
OFFICE OF THE ADDITIONAL DIRECTOR
CENTRAL GOVT, HEALTH SCHEME
No.A.III/CGHS/C/Emp. of Hospt/20-21/2593
10.01.2022
To,
Sh. B. S. Vidyasagar,
Chief Financial Officer,
M/s Miot Hosiptals,
4/112, Mount Poonamallee Road,
Manapakkam, Chennai-89.
Sir,
Sub: Exit from the CGHS Empanelment — reg.
Ref: Your letter dated 14.06.2021.
With reference to the above. it is informed that M/s. Miot Hospital, Chennai-89 is permitted to opt out of the CGHS empanelment wef 10th January 2021 with the following conditions:
1. Performance Bank Guarantee will be released only after settling all the payments related issues.
2. Hospital should undertake to settle any other payments related issues which arose during their empanelment period.
(Dr. T. SHANMUGANATHAN)
ADDITIONAL DIRECTOR
CGHS CHENNAI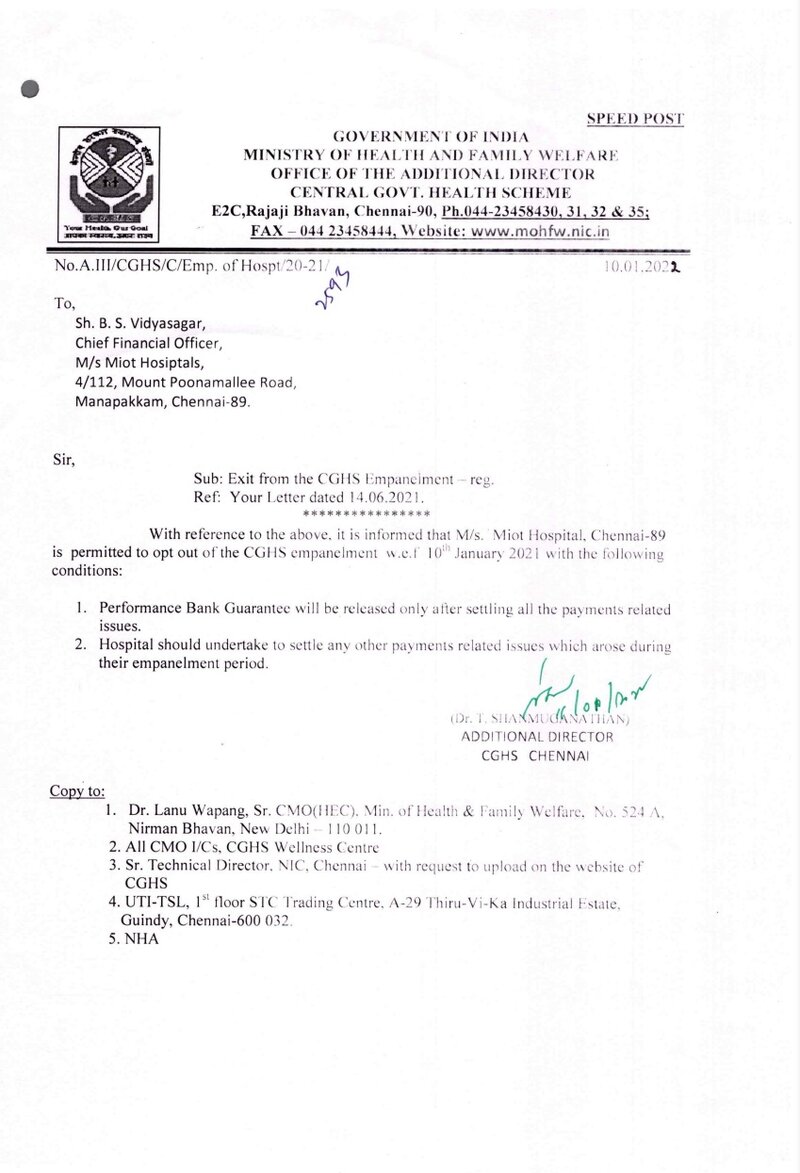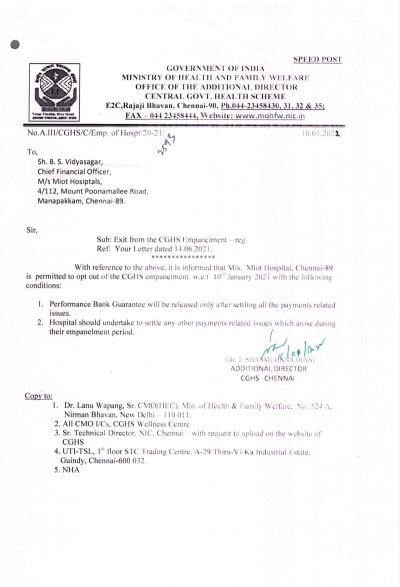 Source: CGHS Order PDF