Formation of extended Panels for Selections/LDCEs for promotion to Group 'B' post: Railway Board Order dt 03.07.2023
GOVERNMENT OF INDIA
MINISTRY OF RAILWAYS
(RAILWAY BOARD)
E(GP)2021/2/2/EP
New Delhi, dt:- 03.07.2023
The General Managers (P),
Central Railway, Mumbai
Eastern Railway, Kolkata
(Kind Attn.: PCPOs)
Sub.: Formation of extended Panels for Selections/LDCEs for promotion to Group 'B' post
Ref.: (i) Central Railway's letter No.P/CR/260/Extended Panels dated 16.06.2023.
(ii) Eastern Railway's letter No. CPO/8C/GroupB/CBT/30%/2023 dated 21.06.2023
With reference to Zonal Railways' aforementioned letters, it is advised that in terms of extant -instructions contained in Board's letters no. E(GP)/6/2/96 dated 3.6.1977, 3.8.1977 & E(GP)86/2/61 dated 10.1.1990, the candidates empanelled through 70% Selection will rank senior to those selected through the 30% LDCE.
2. Therefore, those empanelled in the 'Extended Panel' of 70% Selection will be placed above the candidates empanelled through 30% LDCE irrespective of their date of joining the Group 'B' post.
(Meenakshi Saluja)
Dy. Director, Estt.(GP)-III
Railway Board
Ph. No. 23047250
Email ID-meena.1964[at]gov.in
Copy to: General Managers(P), All Indian Railways and Production Units for information and necessary action.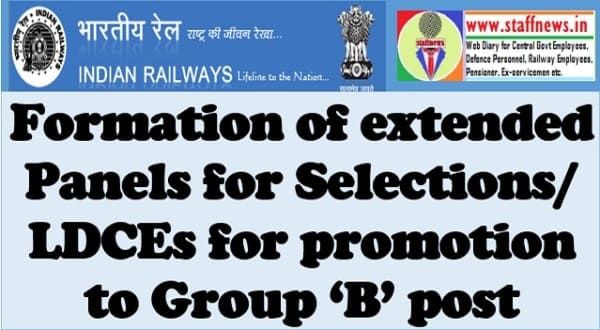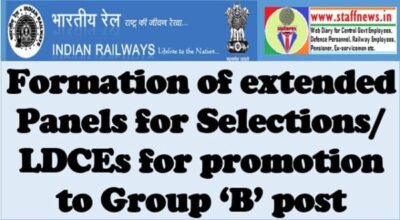 View/Download the PDF