New Verification System for Pensioners
GOVERNMENT OF INDIA
MINISTRY OF FINANCE
LOK SABHA
UNSTARRED QUESTION NO: 2112
ANSWERED ON: 11.12.2015
New Verification System for Pensioners
RAJESHBHAI NARANBHAI CHUDASAMA
Will the Minister of
FINANCE be pleased to state:-
(a) whether the Government is working on digital verification of pensioners to do away with the present cumbersome system of providing life proof certificate;
(b) if so, the details thereof;
(c) whether the new life verification system will allow pensioners to seed their pension accounts with Aadhaar number with an additional touch application to demonstrate that the person is alive and if so, the details thereof; and
(d) the time by which the new life verification system is likely to be put on real time application across bank counters?
ANSWER
THE MINISTER OF STATE IN THE MINISTRY OF FINANCE
(a) to (b): Department of Pension & Pensioners' Welfare (DOPPW) has informed that pensioners are required to submit Life Certificate to the pension disbursing agency every year in the month of November by visiting the pension disbursing branch of the bank or by submitting a Certificate signed by a Gazetted officer or any other designated authority. In November, 2014, a computer application 'Jeevan Pramaan' prepared by Department of Electronics & Information Technology (DeitY) to enable pensioners to submit Life Certificate on-line from their homes was also made available for the benefit of pensioners as an additional method to submit this certificate.
(c): Yes, sir.
(d): The new life verification system has already been implemented by most of the Public Sector Banks.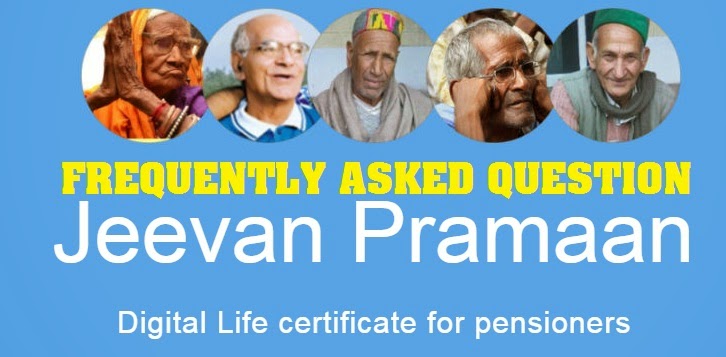 *****
PDF/WORD(Hindi) PDF/WORD
Stay connected with us via Facebook, Google+ or Email Subscription.
Subscribe to Central Government Employee News & Tools by Email [Click Here]
Follow us: Twitter [click here] | Facebook [click here] | Google+ [click here]
Admin