7th CPC Additional Post Allowance in place of erstwhile Dual Charge Allowance: Railway Board's clarification regarding
making dual charge arrangement
GOVERNMENT OF INDIA (Bharat Sarkar)
MINISTRY OF RAILWAYS (Rail Mantralaya)
(RAILWAY BOARD)
No.F(E)Spl./2009/FR/1/3(Part)
New Delhi, Dated 27-04-2018
The General Secretary
National Federation of Indian Railwaymen
3,Chemsford Road, New Delhi – 110 055.
Subject: Clarfication regarding making dual charge arrangement under 7th CPC- reg.
Ref:NFIR's letter No.1/5(g)/Part VI dated 16.04.2018.
The undersigned is directed to refer to your letter under reference and to advise that the matter is under active correspondence with DoP&T for laying down of detailed guidelines for grant of additional post allowance in place of the erstwhile dual charge allowance.
Yours sincerely
Sd/-
For secretary/Railway Board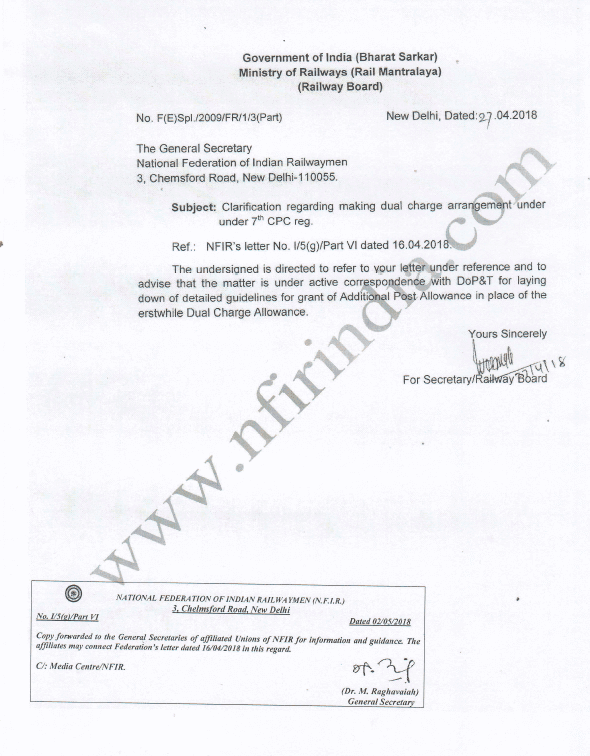 Source: NFIR