Change of Home Town while availing LTC i.r.o. Army Officers: PCDA Message
Message Title: Change of Home Town while availing LTC-Army Officers
Message : CGDA Office vide their letter No. AT/IV/4462/Claim/III dated 17/07/2019 have clarified to accept change of Home Town in respect of Army Officers at par with Defence Civilians, and for making the similar provisions of Defence Civilians at Rule 190(5) (ii) TR applicable to Army Officers also. Hence, such cases will be regulated as under:
a. Home town once declared will be treated as final, and the same will be referred to while admitting Home Town LTC claims.
b. In case any change is to be notified through Part II orders and Home Town LTC claim submitted for the changed Home Town, the sanction of Head of Department, or if the officer himself is the Head of Department then sanction of MoD will invariably be enclosed with LTC claim.
c. The change of Home Town is permissible in exceptional circumstances and the change will not be made more than once in the entire service of the officer.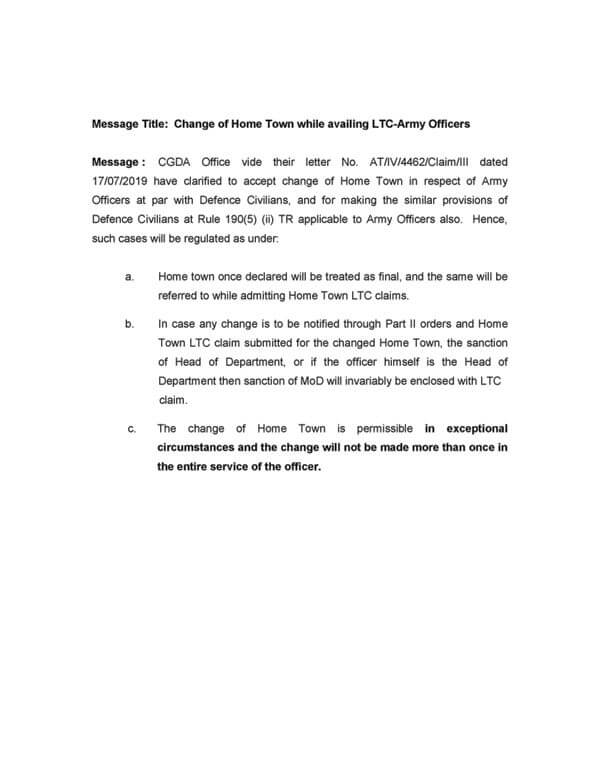 Source: PCDA (O) Website
[https://pcdaopune.gov.in/downloads/changeofhometown.pdf]