Setting up of Digital Banks: Roll out 75 Digital Banks in one go across the country
GOVERNMENT OF INDIA
MINISTRY OF FINANCE
DEPARTMENT OF FINANCIAL SERVICES
LOK SABHA UNSTARRED QUESTION No. 3679
Answered on Monday, August 8, 2022/ Sravana 17, 1944 (Saka)
Setting up of Digital Banks
3679. SHRI MAHABALI SINGH:
Will the Minister of FINANCE be pleased to state:
(a) whether the Government proposes to roll out 75 Digital Banks in one go across the country;
(b) if so, the details thereof; and
(c) the details of the number of such banks to be set up by the Union Government in the State of Bihar, district-wise?
Answer
THE MINISTER OF STATE IN THE MINISTRY OF FINANCE (DR BHAGWAT KARAD)
(a) to (c) In pursuance of announcements made in the Union Budget 2022-23, Reserve Bank of India (RBI) has issued guidelines on 'Establishment of Digital Banking Units' vide circular dated 07.04.2022 for setting up of 75 Digital Banking Units (DBUs).
Further, as per aforesaid guidelines, the DBU is a specialised fixed-point business unit / hub housing certain minimum infrastructure for delivering digital banking products & services as well as servicing existing financial products & services digitally, in both self-service and assisted mode. The objective of this digital initiative is to enable customers to have cost effective/ convenient access and enhanced digital experience to/ of such products and services in an efficient, paperless, secured and connected environment with most services being available in self-service mode at any time, all year round.
As apprised by Indian Banks' Association (IBA), the district-wise details of 75 DBUs to be set up including in the State of Bihar are annexed.
*****
Annexure as referred to in part (b) & (c) of the Lok Sabha Unstarred Question No.3679 for answer on 08.08.2022 regarding "Setting up of Digital Banks".

Status of Establishment of Digital Banking Units (DBUs) in 75 selected locations

S.No.
Bank allocated for DBU
District
State/UT
1
Axis Bank
Itarsi (Hoshangabad)
Madhya Pradesh
2
Axis Bank
Bundi
Rajasthan
3
Axis Bank
Bhilwara
Rajasthan
4
Bank of Baroda
Silvasa
Dadra Nagar Haveli Daman and Diu (UT)
5
Bank of Baroda
Vadodara
Gujarat
6
Bank of Baroda
Leh
Ladakh (UT)
7
Bank of Baroda
Indore
Madhya Pradesh
8
Bank of Baroda
Kota
Rajasthan
9
Bank of Baroda
Kanpur Dehat Rural
Uttar Pradesh
10
Bank of Baroda
Varanasi
Uttar Pradesh
11
Bank of India
East Singhbhum
Jharkhand
12
Bank of India
Khurda
Odisha
13
Bank of Maharashtra
Aurangabad
Maharashtra
14
Bank of Maharashtra
Satara
Maharashtra
15
Canara Bank
Bangaluru Rural
Karnataka
16
Canara Bank
Raichur
Karnataka
17
Canara Bank
Ernakulam
Kerala
18
Canara Bank
Lakshadweep
Lakshadweep (UT)
19
Canara Bank
Virudhnagar
Tamilnadu
20
City Union Bank
Khammam
Telangana
21
Federal Bank
North 24 Paraganas
West Bengal
22
HDFC Bank
Chandigarh (Rural)
Chandigarh (UT)
23
HDFC Bank
Faridabad
Haryana
24
ICICI Bank
Kohima
Nagaland
25
ICICI Bank
Puducherry
Puducherry (UT)
26
ICICI Bank
Dehradun
Uttarakhand
27
IDFC First Bank
Keonjhar
Odisha
28
Indian Bank
South Delhi
National Capital Territory of Delhi (UT)
29
Indian Bank
Karaikal
Puducherry (UT)
30
Indian Bank
Lucknow
Uttar Pradesh
31
Indian Overseas Bank
Solan
Himachal Pradesh
32
Indian Overseas Bank
Thanjavur
Tamilnadu
33
Jammu & Kashmir Bank
Jammu
Jammu & Kashmir (UT)
34
Jammu & Kashmir Bank
Srinagar
Jammu & Kashmir (UT)
35
Jana Small Finance Bank
Patna (Danapur)
Bihar
36
Jana Small Finance Bank
Ranchi
Jharkhand
37
Karanataka Bank
Mangaluru
Karnataka
38
Karanataka Bank
Mysuru
Karnataka
39
Kotak Mahindra Bank
Mehsana
Gujarat
40
Kotak Mahindra Bank
Surat
Gujarat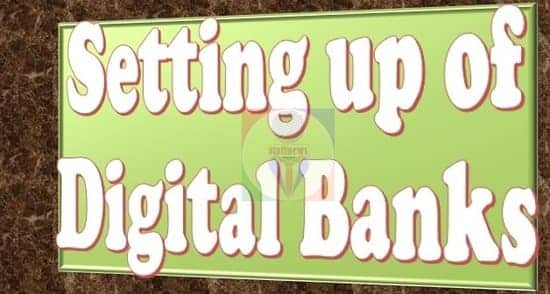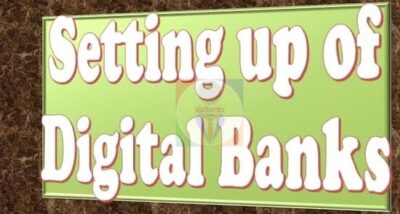 Source: Lok Sabha PDF