One-Man Judicial Panel On One Rank One Pension Submits Report To Manohar Parrikar: NDTV
New Delhi: The one-man judicial committee on One Rank One Pension (OROP) set up by the government today submitted its report to Defence Minister Manohar Parrikar on Wednesday.
The Centre had appointed the committee under the Chairmanship of retired Chief Justice of Patna High Court L Narasimha Reddy to look into the anomalies, if any, arising out of implementation of OROP.
The judicial committee had held hearings at around 20 cities and towns across the country and interacted with cross sections of ex-servicemen as well as their associations, a statement by the ministry said.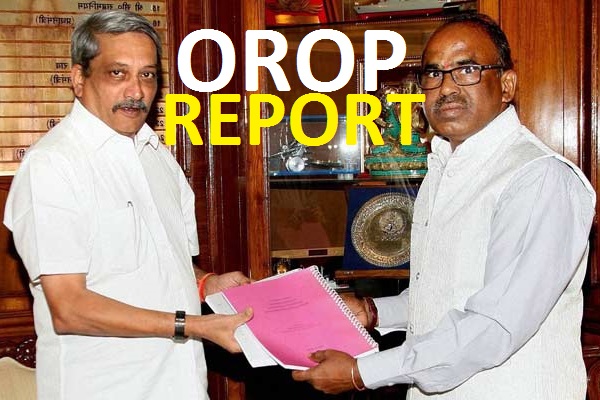 The committee also received 704 representations from individuals and various ex-servicemen associations and had held extensive interactions with all stakeholders before submitting its report.