Complaints against Seventh Central Pay Commission: Lok Sabha Q&A
GOVERNMENT OF INDIA
MINISTRY OF FINANCE
LOK SABHA
UNSTARRED QUESTION NO: 586
ANSWERED ON: 18.11.2016
Complaints against Seventh Central Pay Commission
ANTO ANTONY
Will the Minister of FINANCE be pleased to state:-

(a) whether the Government has received complaints against the implementation of Seventh Central Pay Commission"s recommendations especially from the Armed Forces and Nurses;
(b) if so, the details thereof and the response of the Government thereon; and
(c) whether the Government has any plan to review the said recommendations pertain to Armed Forces and Nurses and if so, the details thereof?
ANSWER
MINISTER OF STATE IN THE MINISTRY OF FINANCE
(SHRI ARJUN RAM MEGHWAL)
(a) to (c): Representations have been received from various quarters some of which pertain to Armed Forces and Nurses. While approving the recommendations of the 7th Central Pay Commission on pay, pension and other related issues, the Government has set up various Committees to examine and address some of the issues arising out of implementation of Commission's recommendations. Based on the recommendations of these Committees on these issues, appropriate decisions will be taken by the Government.
*****
In Hindi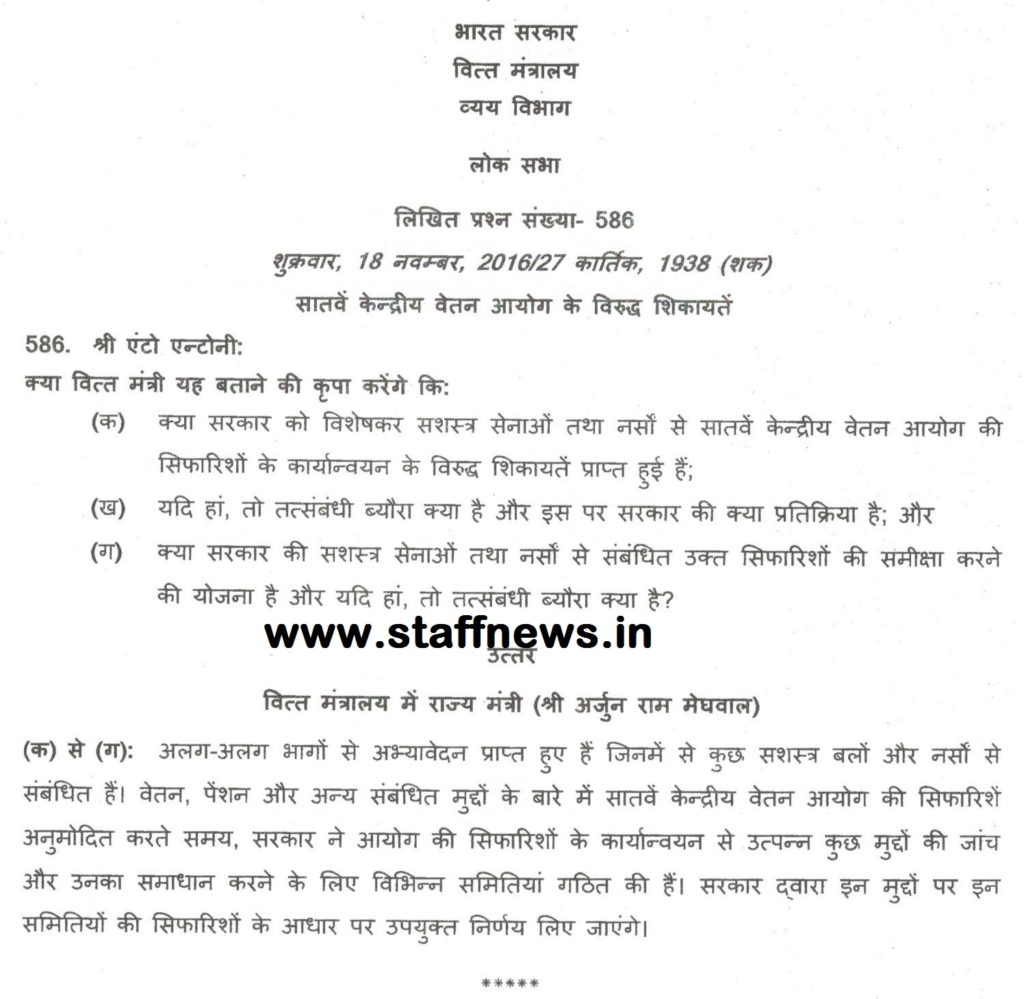 Source: http://164.100.47.190/loksabhaquestions/annex/10/AU586.pdf