Submission of Annual Life Certificate for pensioners/family pensioners living abroad: Department of Ex-Servicemen Welfare
Government of India
Ministry of Defence
Department of Ex-Servicemen Welfare
D (Pension/Policy)
Room No. 222, 'B' Wing, Sena Bhawan, New Delhi-11
Subject :- Submission of Annual Life Certificate for pensioners/family pensioners living abroad.
Please: find enclosed a copy of DoP&PW OM No. 1(8)/2021-P&PW(H) -7468 dated 22.09.2021 on the subject mentioned above wherein for pensioners awareness, DoP&PW has summarized different modes available to a pensioner/family pensioner living abroad for submission of Annual Life Certificate.
2. It is requested to take necessary action in the matter.
3. This issues with the approval of JS(ESW)
Encl: As Above
(Ashok Kumar)
Under Secretary to the Govt. of India
Telefax : 2301 2973
Joint CGDA (Pension), 0/o CGDA, Ulan Batar Road, Delhi Cantt – 110010
MoD ID No. 3(3)/2020/D(Pen/Policy) dated 13.10.2021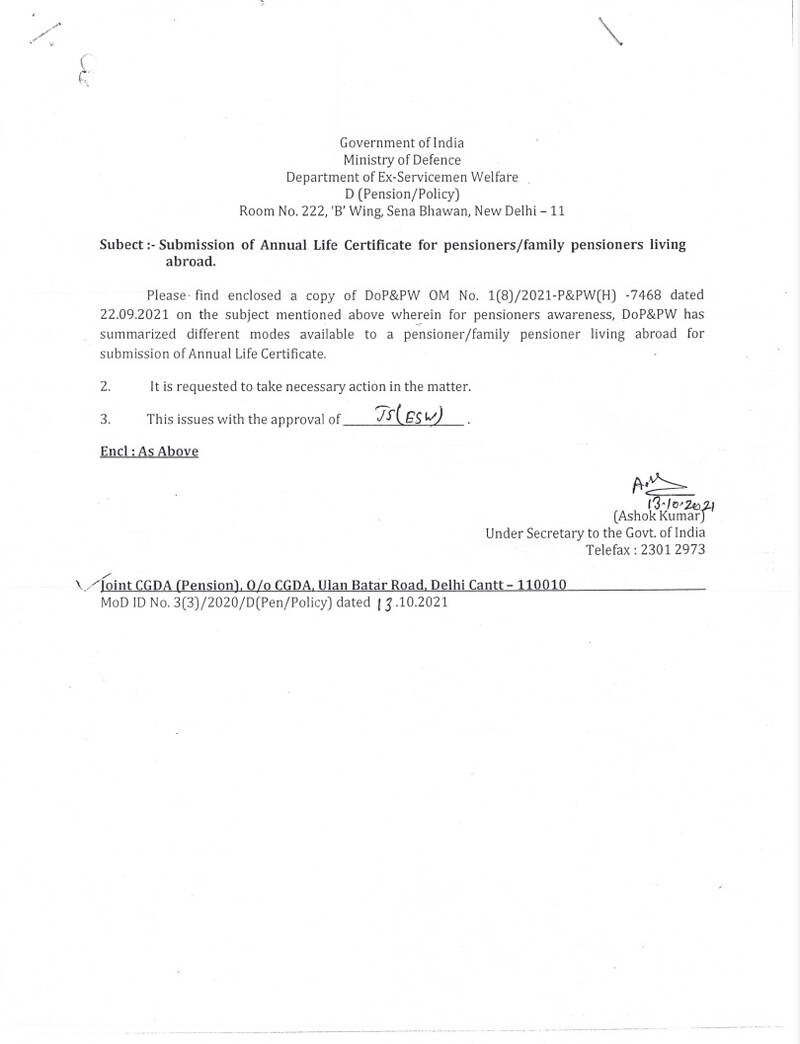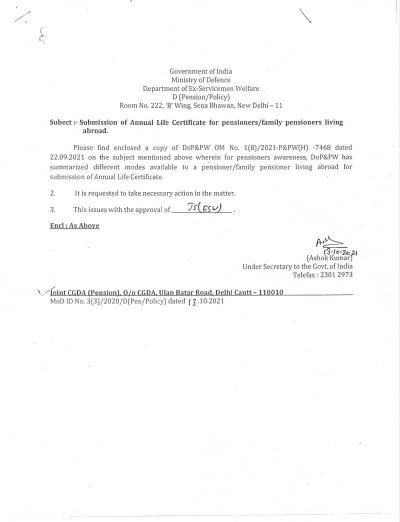 Source: Click here to view/download the PDF
[https://www.desw.gov.in/sites/default/files/2021.10.13–Pen-Policy_1.pdf]