7th Pay Commission: Revision will not apply directly to autonomous bodies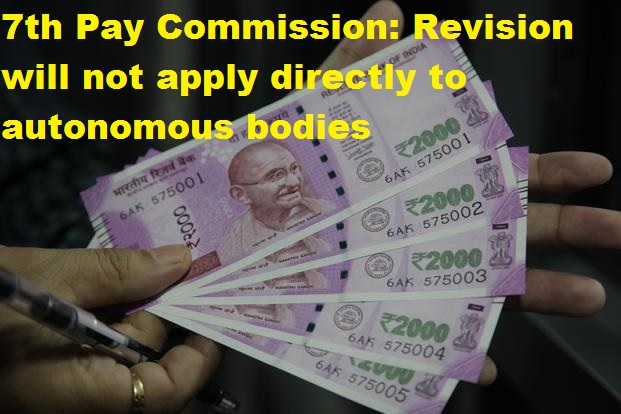 The finance ministry has said the the award of the 7th Pay Commission will not directly apply to autonomous organisations
The finance ministry has said that the award of the 7th Pay Commission will not directly apply to autonomous organisations and the revision in pay scales of such employees should result in minimal burden on the exchequer.
"The autonomous organisations are expected to manage their affairs in such a fashion that their dependence on the central government for financial support to meet the extra financial implications is minimal as such autonomous organisations are expected to be financially self-sufficient so as not to cause any extra burden on the central exchequer," the ministry said in an office memorandum.
The revised pay scales from the 7th Pay Commission will not be automatically applicable to the employees of autonomous organisations, it added. According to the memorandum, the administrative ministries concerned will consider such cases keeping in view whether these pay scales are justified based on functional considerations and recruitment qualifications.
In respect of those autonomous organisations that are unable to bear the financial impact on account of the pay revision, the memorandum said they would have to take up the proposal with respective financial advisors.
"While giving concurrence to implementation of the revised pay scales, the financial advisors shall ensure that the extent of government support is kept at a minimum and in any case, the government support shall be more than 70 per cent of additional financial impact," the memorandum said. The memorandum further noted that no decision has been taken so far with regard to various allowances based on the pay commission recommendations for central government employees.
PTI
Read at:
[Livemint ##read##]