Revised Format: Submission of declaration of assets and liabilities by the public servants under Lokpal & Lokayukta Act [click and save the images on your device]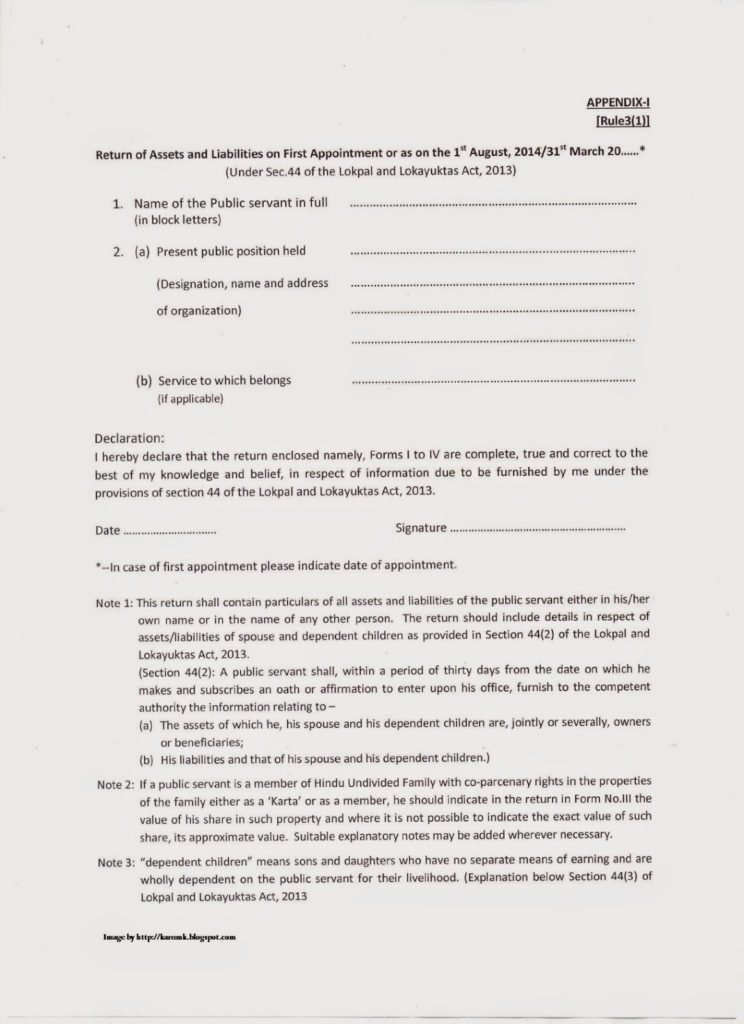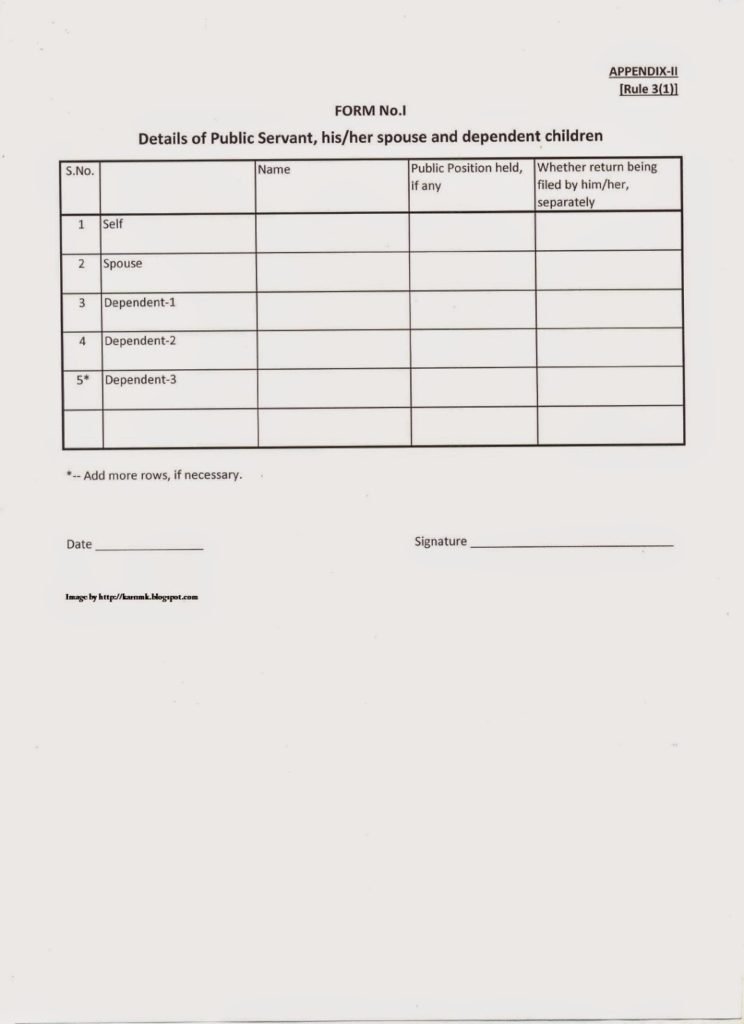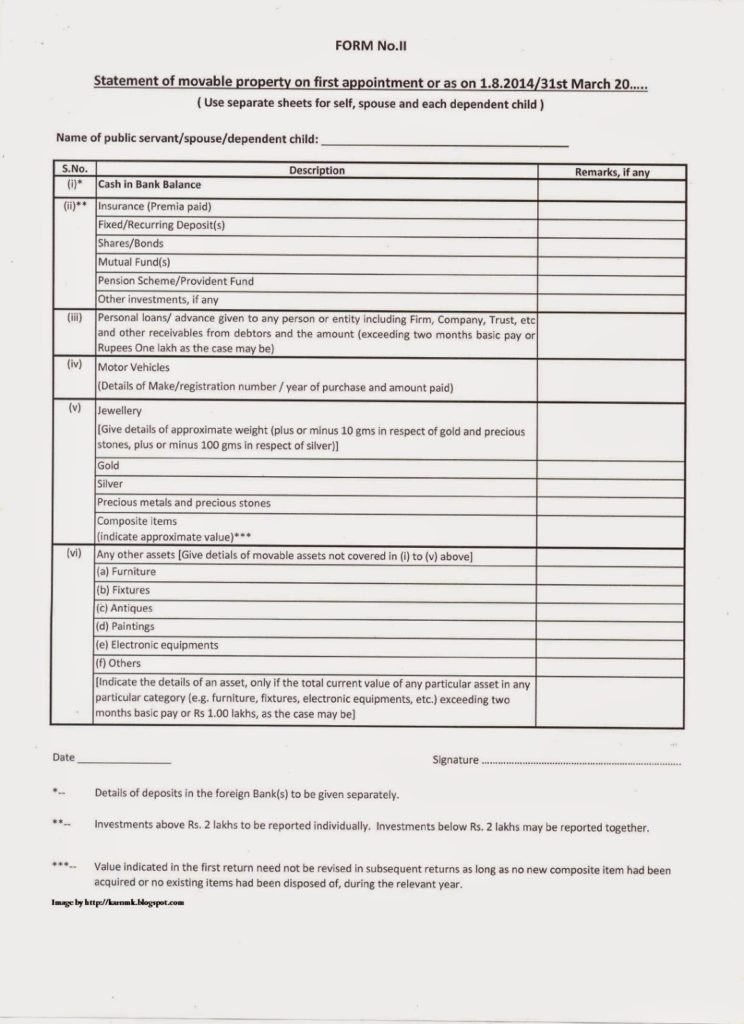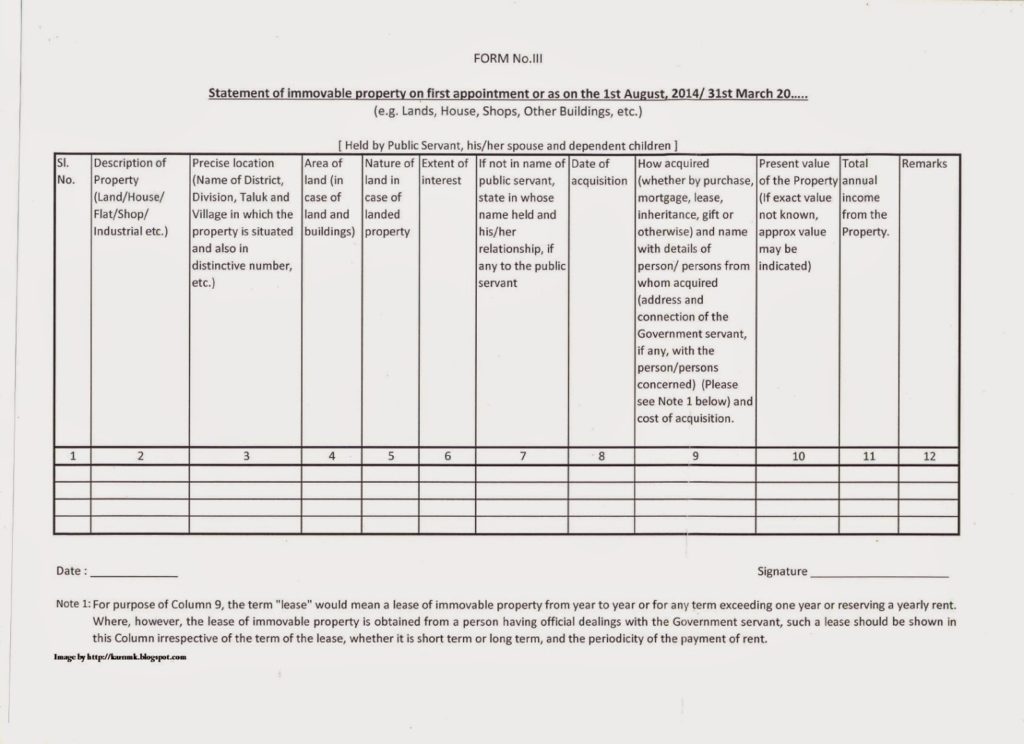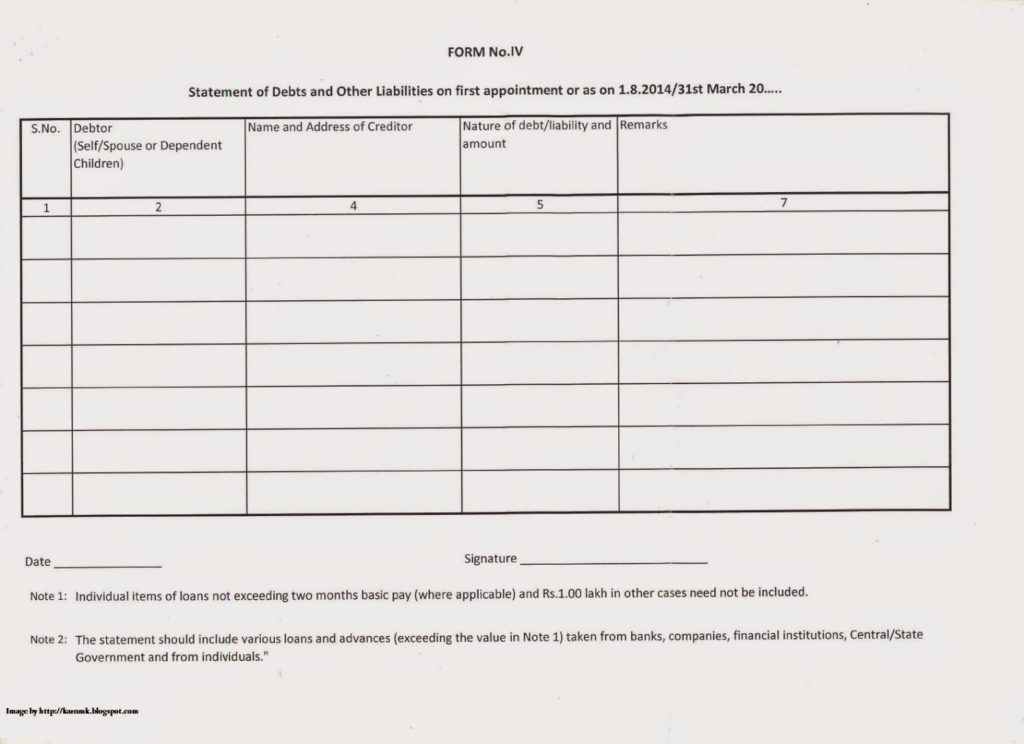 Dopt's Instructions:
F. No. 21/2/2014-CS.I (PR)
Ministry of Personnel, Public Grievances & Pensions
Department of Personnel & Training
CS.I Division
2 Floor, Loknayak Bhawan,
Khan Market, New Delhi
Dated: 7.1.2015
OFFICE MEMORANDUM
Subject: The Lokpal and Lokayktas Act, 2013 — Submission of declaration of assets and liabilities by the public servants
Ministries/ Departments may refer to CS.I Division, DoPTs OM. of even number dated 31st July 2014 and 9th September 2014 on the subject mentioned above.
2. The Government has since amended the Public Servants (Furnishing of Information and Annual Return of Assets and Liabilities and the limits for Exemption of Assets in Filing Returns) Rules, 2014 under the Lokpal and Lokayuktas Act, 2013 vide Notification No G.S.R. 918(E) dated 26th December 2014. in terms of which, the last date of revised returns of assets and liabilities by public servants has been extended to 30th April 2015. The Notification is available on the website of this Department. Further, the Govt. have also modified Form No.11 and Form No.IV for filing of the returns. The revised formats are attached herewith. Accordingly, all the CSS Officers shall be required to file the revised declarations, information as on the 1.8.2014 by 30.4.2015.
3. The extended date and the modified formats for filing of the returns may be brought to the notice of all CSS Officers. Ministries / Departments are also requested to forward the declarations, information, returns submitted by US and above level officers of CSS to CS.I Division, DoPT for records.
sd/-
(Utraarsh R.Tiwaari)
Director
Stay connected with us via Facebook, Google+ or Email Subscription.
Subscribe to Central Government Employee News & Tools by Email [Click Here]
Follow us: Twitter [click here] | Facebook [click here] | Google+ [click here]
Admin